How to save money every month
Running a little short on money, eh? Then you certainly should read this. I promise this will help you a lot to save a few bucks at the end of the month.
Saving money is a tough task these days, especially when you are a student or living away from home or newly married or living in a big city etc etc. Giving gifts, throwing parties, watching movies, shopping, daily needs, every other thing that comes with a title of "enjoyment" is now have become a routine of your life, and you have to be a part of it. And not to forget all these things don't come free of cost. These little expenses throughout the month will almost make your pockets empty at the very end of the month.
But we understand your needs! And we ain't even asking you to save money by giving up all your day to day fun! Surprised? Yes, you can carry on with all your parties and still can save some money for yourself. You just need to change the way of doing it and I am sure none of your friends will call you a cheapskate ever again 😉
So checkout some of the ways which are absolutely amazing and can help you with your day to day life. It's never been so easy and what's more – "in budget" 😉
Make your travelling easy, comfortable & cheaper!
We all love to travel and that's a given a fact. We all need a break, if it's a vacation with friends or a relaxing get together with beloved family for festivals. You can always plan your travelling with some smart work. There are many websites and applications out there that always come up with brilliant offers where you can save up to 50%. So that's the way to save some bucks.
Some suggestions:
RedBus, Cleartrip, MobiKwik, Niki, Uber, Ola, Makemytrip, yatra, etc.
Smart shopping is your key!
Whether it's a birthday or an anniversary, whether it's yours or someone else's, whether it's a gift or for your own self, shopping is always there. It always comes up from somewhere, and you ain't got no option of getting away from it. But you can always do some smart shopping and help your bank account maintain some balance 😉 This is the digital era, so window shopping is outdated now. Go digital, go online! We have got so many options for online shopping and they all have something wonderful to offer with exciting discounts. So why don't you try something different this festive season? Checkout some of the below options.
Some Suggestions:
Amazon, Flipkart, Myntra, Jabong, Snapdeal, etc.
Gift Cards – smarter way of shopping!
Gift cards are a surely smarter way of shopping. There are many websites which are selling different gift cards. Occasionally they offer nice discounts on such gift cards, discounts such as 5%, 10% etc., so whenever the offer comes you could collect some gift cards in order to use it for shopping later on. So this gives you an extra discount to your shopping. You can gift this to someone else. It depends on you that how you use it but however you should use gift cards to save some money.
Some Suggestions:
Amazon, Flipkart, etc.
Food Deals!
If your friends and colleagues don't keep on asking for treats for every little accomplishment then they aren't your true friends. 😉 Trust me they aren't! So whether you have achieved your target or got a girlfriend or got a new phone or even just passed your exams – "party to banti hai!!" And you know for a fact that your friends aren't going to spare you! So you have to treat them.Now a days online food deals have become very popular. We have got many applications that offer very pocket friendly deals. Discounts are so nice; you would love to treat your friends. Checkout some of the apps from our suggestions and believe me you won't regret it.
Some Suggestions:
Zomato, Little, FoodKlik, Foodpanda etc.

Bigger Bills? Bigger Discounts!
We all know that we have more bills than paychecks!  We have broadband bills, electricity bills, DTH bills, gas Bills, landline bills, insurance EMIs, water bills, patrol expenses, movie tickets, etc. etc. But have you ever wondered if you could minimize these bills as well? Generally when we think about saving some money, we always cut down our extra expenses but never think of cutting down or getting discounts on these bills since these are fixed expenses. But think out of the box! Many websites are offering attractive discounts on these bills as well. You ought to find out such things and save some money.
Some Suggestions:
Freecharge, Paytm, MobiKwik, etc.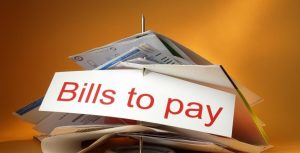 Online Surveys, Reviews & Blogs!
If you are good at reviewing something, or good at writing about usual stuff or giving honest opinions then you can absolutely make some money out of it or at least get yourself some very good stuff. We haven't developed this trend yet but we still have a few websites that are actually paying you for these things or you can earn some vouchers or product itself. Amazon is one of them, once you become a qualified reviewer, they send you the product for free and you just need to give your honest feedback about the product, same goes with surveys, CashNGifts is your destination. You can fill up the surveys and earn some points and you can use them points to buy something online. The website CashNGifts offers many other ways to earn a few bucks!
Some Suggestions:
CashNGifts website and Android App
Savings on groceries and day to day products!
The things that you need in your day to day routine, such as groceries, packaged food, personal care, etc. are basic necessities. You have to have these things; there isn't an option of not buying any of such. But what if you can save something on these things as well? Wonderful isn't it? Again Amazon offers exclusive discount on the daily needs on every 1st and 2nd of the month. You can save up to 900 rupees every month. Same goes with some apps, you should check out their offers every now and then.
Some Suggestions:
Amazon, BigBasket, Nature's Basket, Grofers, etc.
So yeah.. this is it! Time to save some money. ☺
Savings has become an important part these days! You never know when your savings can help you a big deal. So keep saving and do some smart shopping.
I will come again with some unique ideas to help you out all pretty people out there. Till then stay connected, stay happy.
If you want us to come up with any specific topic, any feedback you can always write us on below email address: